THE BACKGROUND
I am a huge fan of Masterchef Australia and the latest 12th season was delightful and different. The participants from the previous seasons came back to win and there were 3 new and wonderful judges. It was certainly a fine season and probably more successful due to the timing at which it was aired. But for those like me who missed the original judges, here is a throwback look at the previous 11 seasons.
THE DATA STORY
Masterchef Australia 11 seasons
For me, Masterchef Australia is synonymous with Gary, Matt and George!  

With the myriad of different flavours experienced during these 11 seasons, the one most explosive flavour of all is these 3 wonderful judges.

Now, as all the 3 judges who are friends bid audieu to Masterchef Australia, we take a look at the 11 seasons - the participants, the winners, where they come from, what do they do, what did they excel at and an overview outside and inside of the kitchen.

The demographics of the contestants and a look at how the winners performed throw up some very interesting insights.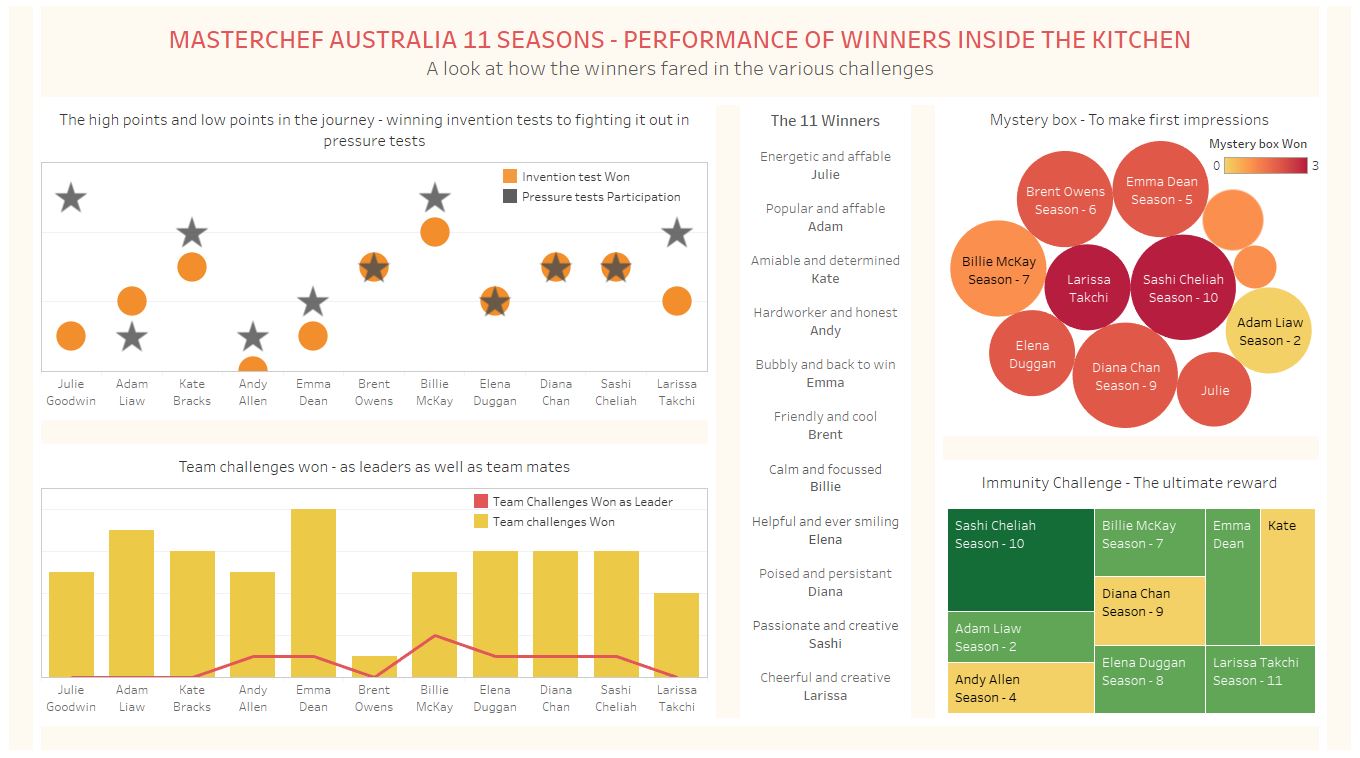 The complete story is here - Masterchef Australia - Throwback to 11 seasons!

Check out the Tableau dashboards here - Masterchef Australia 11 seasons - Outside and inside the kitchen